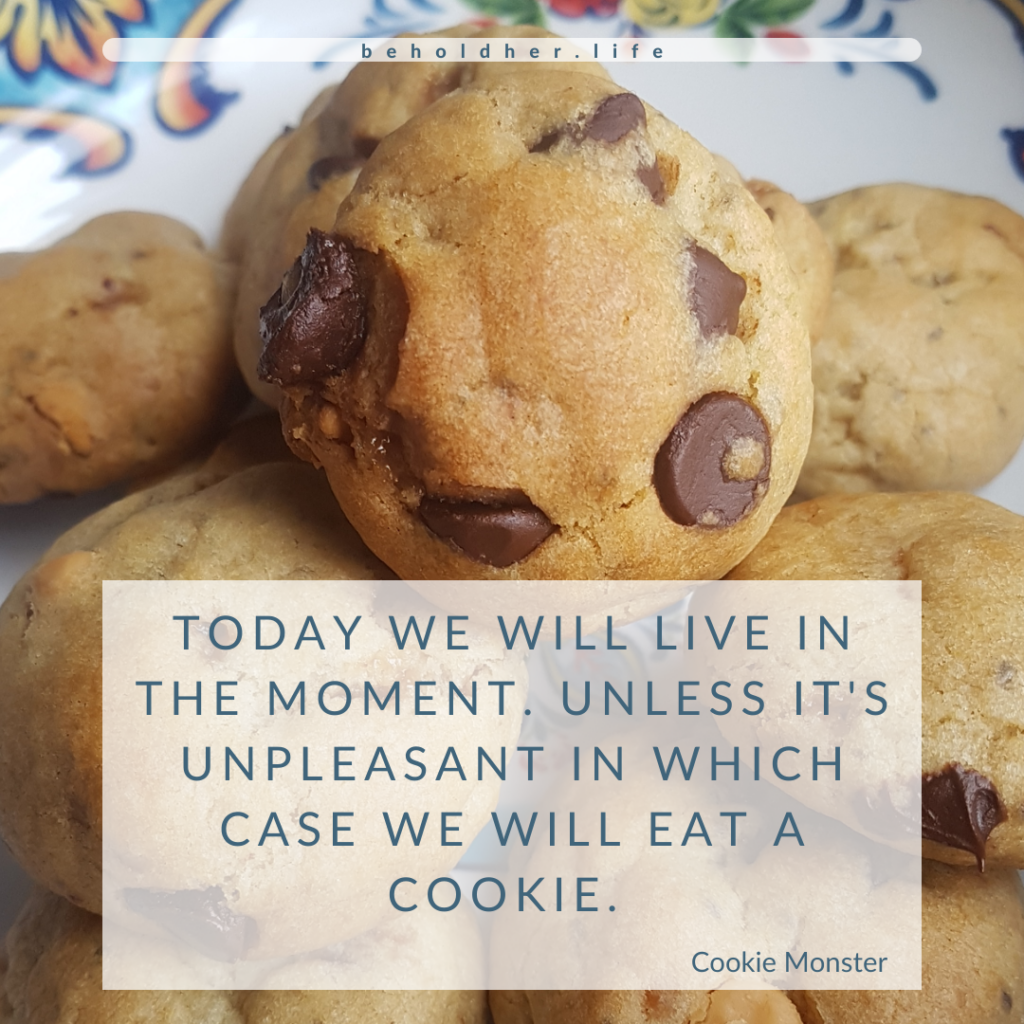 My Family's Favourite – Chocolate Chip & Chia Seed Two-Bite Cookies
Christy's Classics – A creation borne out of necessity
Chocolate Chip & Chia Seed Two-Bite Cookies – Cookies have been a favourite forever; a classic sweet treat. I grew up on chocolate chip cookies and a giant glass of milk, dunking and slurping. My first word was cookie and my favourite Jim Henson creation is the Cookie Monster.
My youngest is also cookie crazy. When she was a toddler, the demands for "cook-cooks" was insatiable. She also loves to bake and we bond and make cookies together.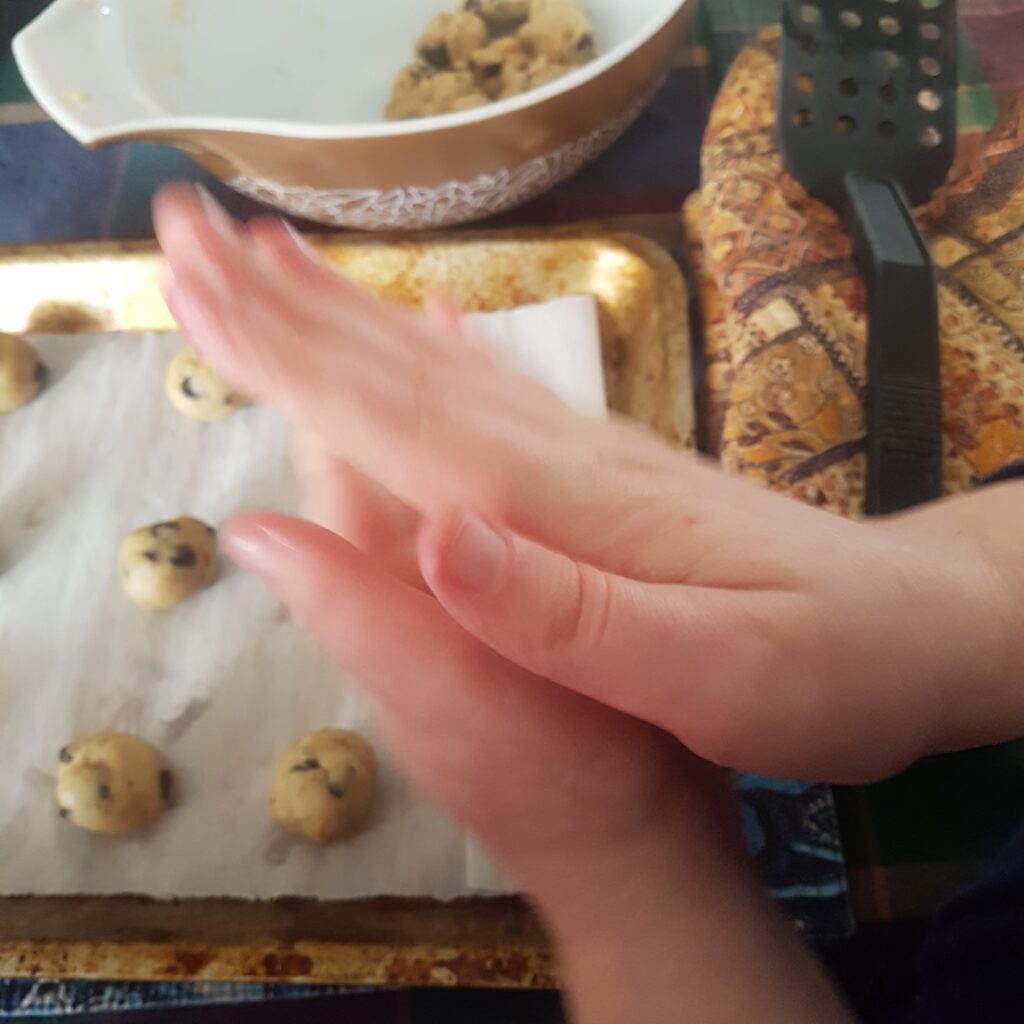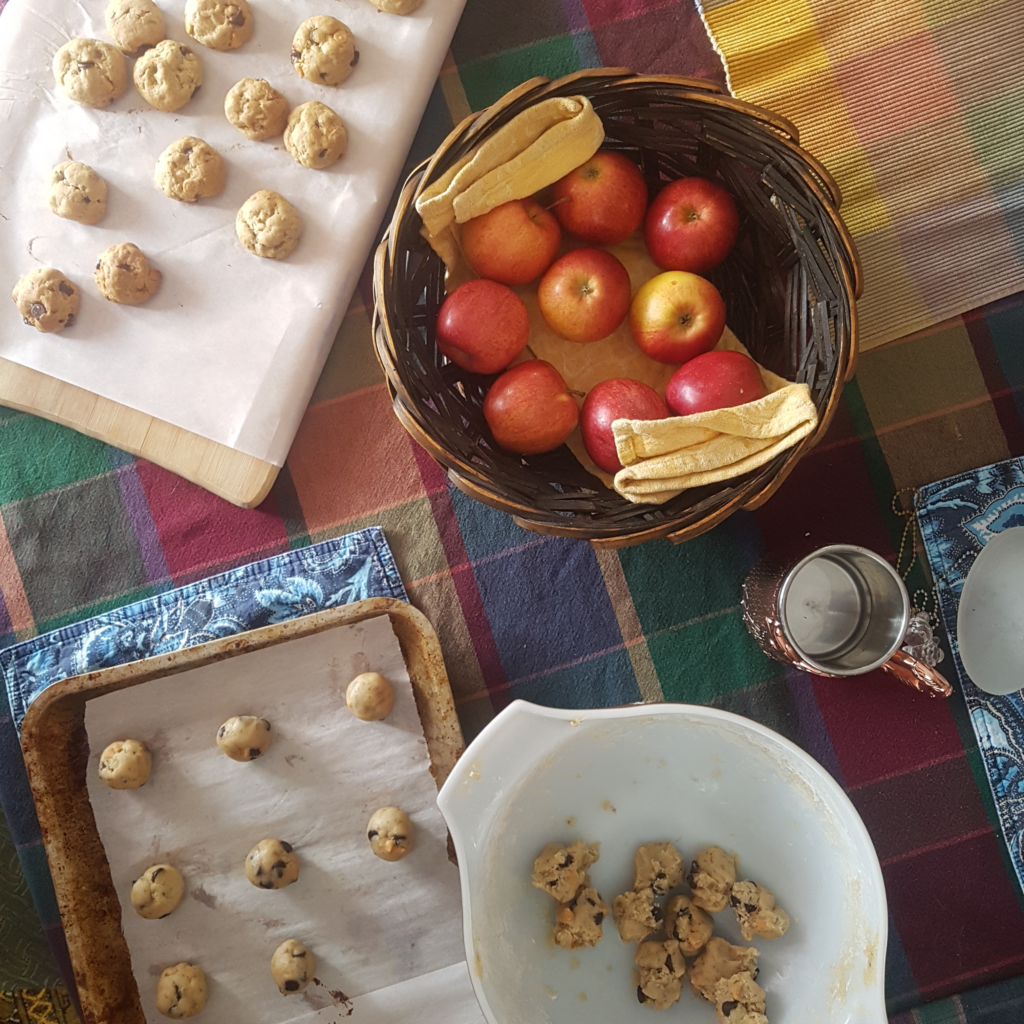 Christy's Classics are dishes that I have re-created from a long list of family classics; some of my favourite foods. I love comfort foods. I love food. I love to explore different cuisines and share those experiences with my daughters. While I love to cook, batch cooking works best for my schedule. I try to make one to two large batches a week. Those large batches become quick dinners to reheat, or lunches throughout the week, or frozen for those future crazy packed days when popping something into the oven to reheat works best for dinner and time!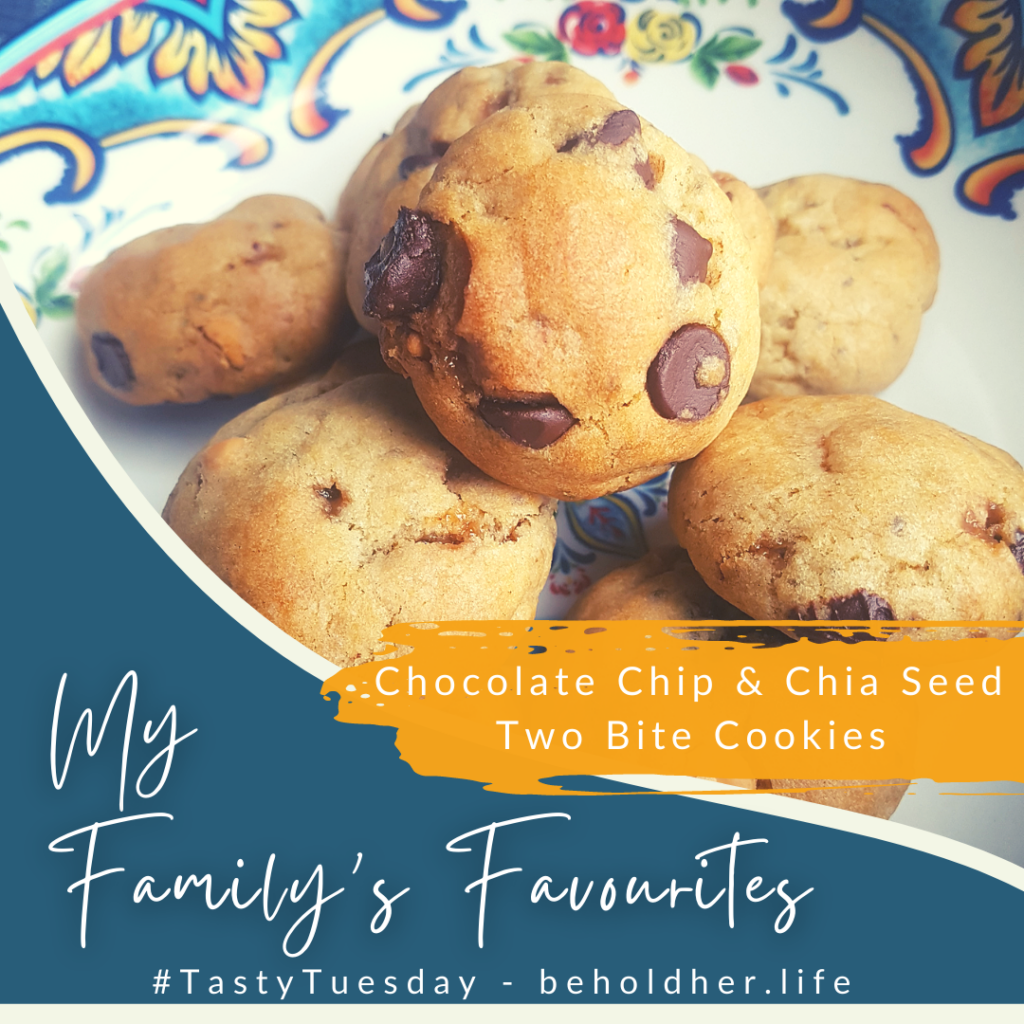 Christy's Classics – Chocolate Chip & Chia Seed Two-Bite Cookies
Prep Time: 10 minutes
Bake Time: 10-12 minutes
Total Time: 20-22 minutes
Yield: 36 Two-Bite Cookies
Ingredients
2 1/4 cups of flour
1 teaspoon of baking soda
1/2 teaspoon of salt
1 cup of softened butter
3/4 cup of packed brown sugar
3/4 cup of granulated sugar
1 large egg (or apple sauce mixed with 2 tablespoons of Chia Seed- left to sit & plump)
1 teaspoon of vanilla
11/2 cups of chocolate chips
Eight Steps to Scrumptious Deliciousness – Chocolate Chip & Chia Seed Two-Bite Cookies
Step One: Preheat the oven for 350 F.
Step Two: Cream together butter and sugars. Add egg OR Chia Seed egg substitute and vanilla.
Step Three: In a separate bowl mix together your dry ingredients; flour, baking soda and salt. I whisk these dry ingredients together to ensure they are thoroughly incorporated. Add the dry ingredients to your wet mixture a cup at a time to ensure a smooth blend.
Step Four: Once your wet and dry mixtures have been well combined you can add your chocolate chips. Note: You can get creative and add more than just chocolate chips or substitute the chips for your favourite cookie chunks.
Step Five: I prepare my cookies sheets with parchment paper and use the same piece for every batch that goes into the oven.
Step Six: Next, I portion small clumps of cookie dough and roll into balls which gets placed on the cookie sheet and popped into the oven for 10-12 minutes.
Step Seven: I cool the cookies on a separate surface and let the chocolately fragrance travel throughout the house. It doesn't take long for my family to gather around the cooling station, drooling, waiting for me to release just one warm chocolate chip cookie to each of them.
Step Eight: Once cooled pop your freshly baked Chocolate Chip & Chia Seed Two-Bite Cookies into your favourite cookie jar.
Christy's Notes and Mom Hacks for the Chocolate Chip & Chia Seed Two-Bite Cookies:
Double the recipe and freeze half. A great snack to pull out and let thaw – especially when you don't have time to bake!
Get creative! Swap out the chocolate chips for raisins or cranberries. Add some oak flakes or nuts! The possibilities are endless.
Instead of rolling cookie dough balls, why not try this recipe as a bar!
I would love to hear about what Parenthood is like for you and all about your favourite family-friendly recipes. Leave me a comment and share with others who need this!