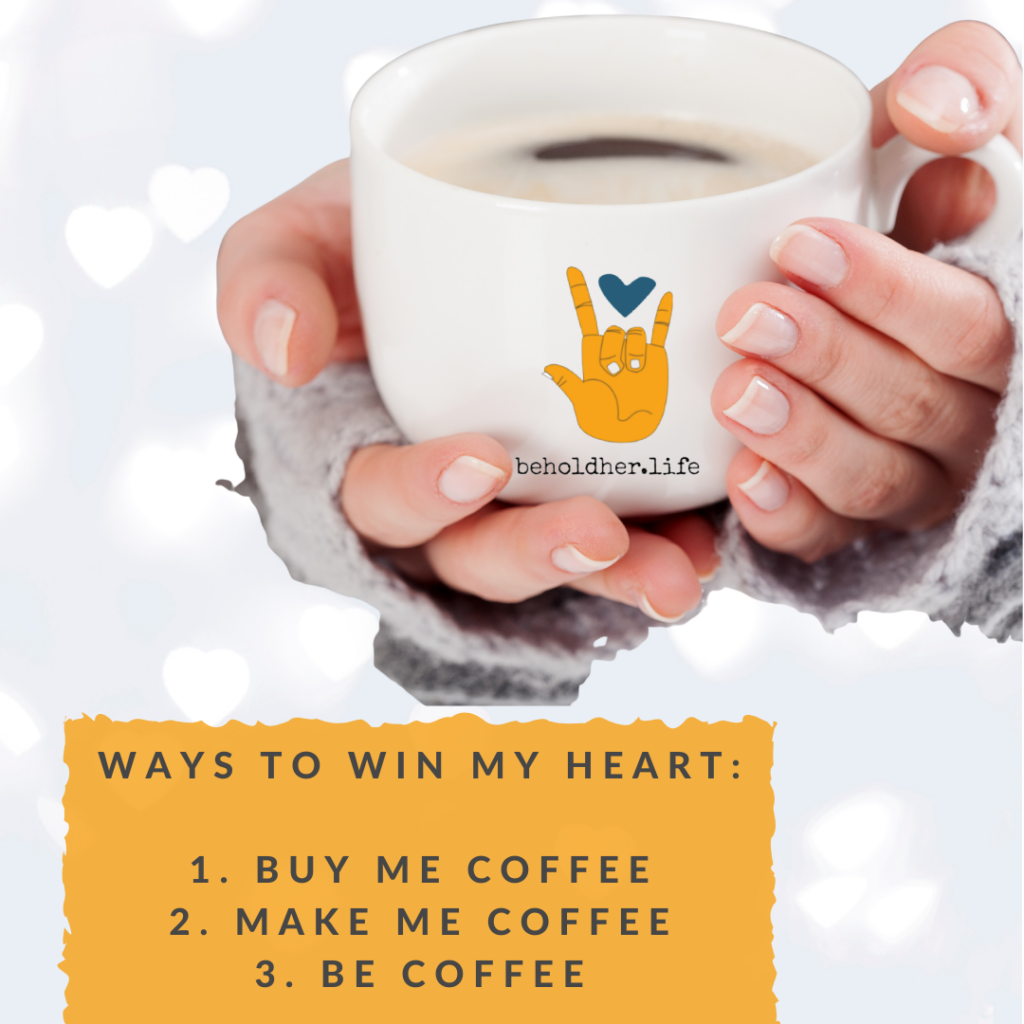 This blog contains an affiliate link.
Coffee is my Love Language
What is your Love Language? Coffee is my Love Language; it's the essence that calls me from my bed each morning, my liquid indulgence, the hug in my mug that I lean into, the delicious, smooth but strong, nectar of the goddesses. My love affair with coffee is well known and it started innocently enough.
Did You Know: The roasting of coffee dates back centuries to Africa and the Middle East. Early roasting practices utilized a perforated pan and long handled spatula over an open fire. It proved to be a smoky process and the roaster had to pay close attention so as not to over roast or char the bean.

Wikipedia
My relationship with coffee goes back some 30 years. As a kid growing up in small town Ontario, the local coffee shop was not only a destination for the youth who had nowhere else to go, but it was also the beverage we consumed with way too much sugar and cream; 2 heaping sugars and two giant splashes of 18% cream. It was more like a warm caffeinated shake rather than a cup of coffee.
Did You Know: Coffee was banned in Mecca in 1511, as it was believed to stimulate radical thinking and hanging out — the governor thought it might unite his opposition. Java also got a bad rap for its use as a stimulant — some Sufi sects would pass around a bowl of coffee at funerals to stay awake during prayers.

Source: nationalcoffee.blog
It wasn't until I was living in Halifax, Nova Scotia and introduced to great tasting coffee that I began to experience and savour the coffee I was drinking. Great tasting coffee became about that experience, the fullness, the smooth yet strong flavours. It was even the smell of the beans, the smell of the coffee shop itself and the art student staff that introduced me to the Americano. For a short time, I even worked for a local roaster and sold beans at the local Farmer's Market. Every Saturday I was the enthusiastic seller of the yummiest coffee available in Halifax – whole bean or ground – the customer's choice.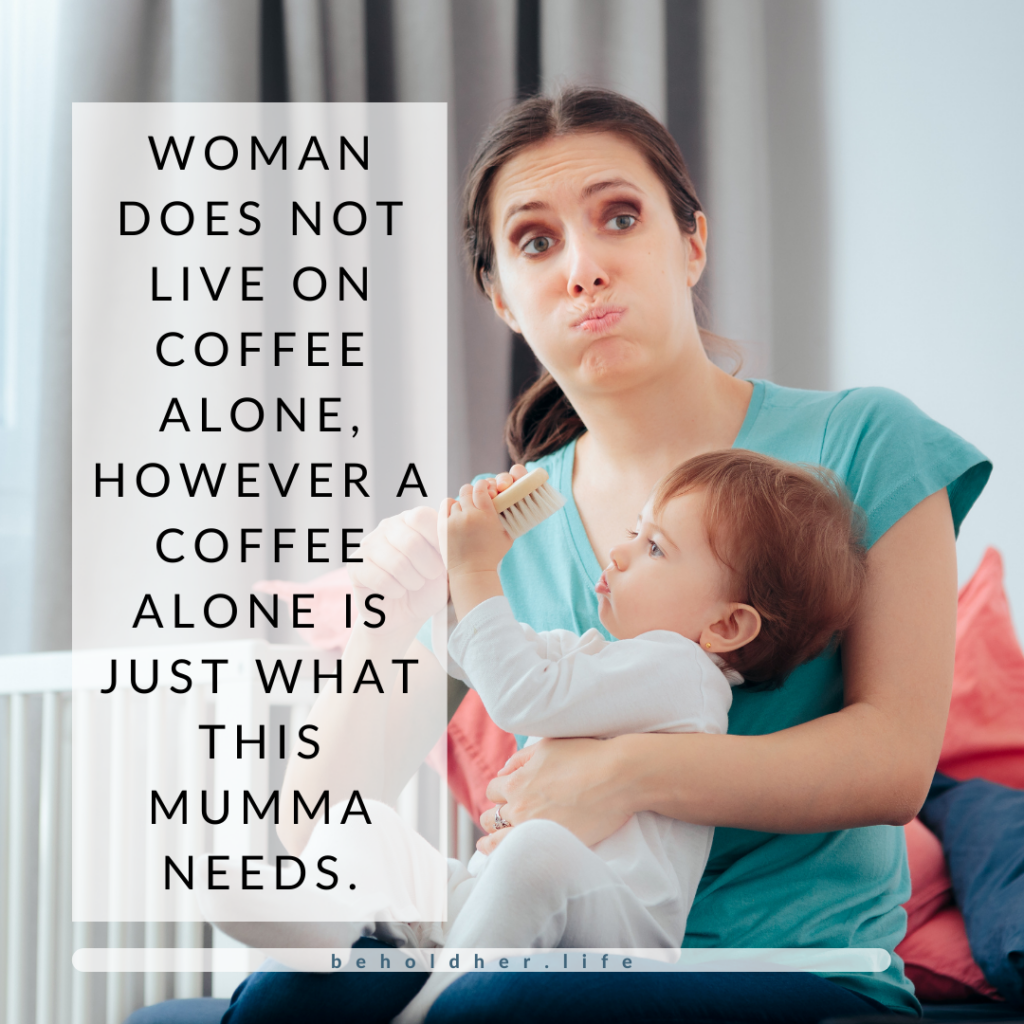 Coffee a Mother's Love Language
My relationship with coffee changed when I became a mother. I am the mom who reheated her coffee 15 times and still consumed room temperature coffee; the mom who learned she had to rise with the sun to get a hot cup of quiet, soul replacing, mood adjusting, energy inducing, let's take this week by the horns kind of coffee-induced inspiration. The kind of mum who needs her coffee and the morning ritual to function; I would be lost without it.
When the COVID-19 Pandemic hit I reverted back to being a stay at home mom, and by September 2020 I had become the working stay-at-home mother with two children at home completing their remote online learning. Coffee became my sidekick, that offered the boost I needed while wearing multiple hats, juggling new schedules and adjusting to our new normal of being.
Coffee continues to be my favourite part of the morning and helps to set the tone for my day. I am at my best when I honour my coffee ritual; it is the soft wake up I need, the reassuring, gentle reminder that I have got this, it is my fuel for the day.
Coffee is Life
I found Rampage Coffee Co. (RCC) through social media over the Christmas season in 2019. RCC is a Canadian Roaster of delicious coffee located in Saskatoon, Saskatchewan. I ordered a few of their sampler packs to have on hand as hostess/teacher gifts and for those moments when you do not want to be stuck without a gift during a gift giving season. Coffee is universal, and I loved that I was supporting a young Canadian business with kick-ass branding!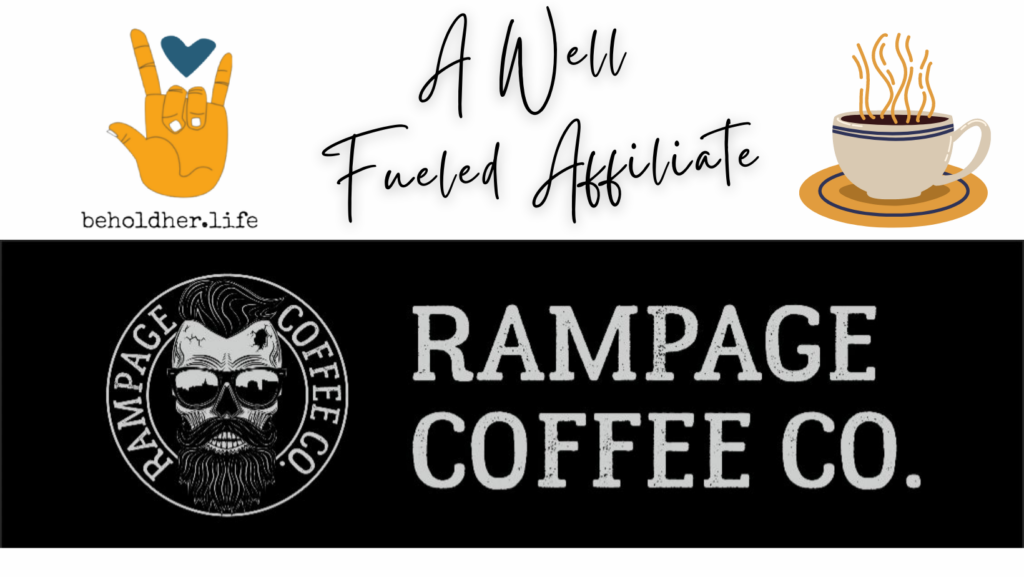 And truthfully it was Rampage Coffee's branding that stopped me from scrolling that day. I had my eyes open for unique Canadian brands that might have something to offer me in terms of gift giving ideas. I was exploring when I found Rampage Coffee. It reminded me of my Dad, and I thought, "this is a brand of coffee my Dad would love!" He loved his Harley Davidson, tattoos, leather jackets, coffee and skulls; you'd think he was a badass but he was a teddy bear to his core – a teddy bear with a badass exterior. Together we enjoyed coffee and conversations for hours.
Sadly, my father had passed away 5 years earlier, in the January of 2014, but it was my immediate reaction, my instant emotional connection to this brand that made my purchasing decision for me. I missed the coffee and conversations my Dad and I used to have, and I was reminded of the laughter that a cup of coffee enables. The ease of the bonds that are born over a cup of coffee and conversation.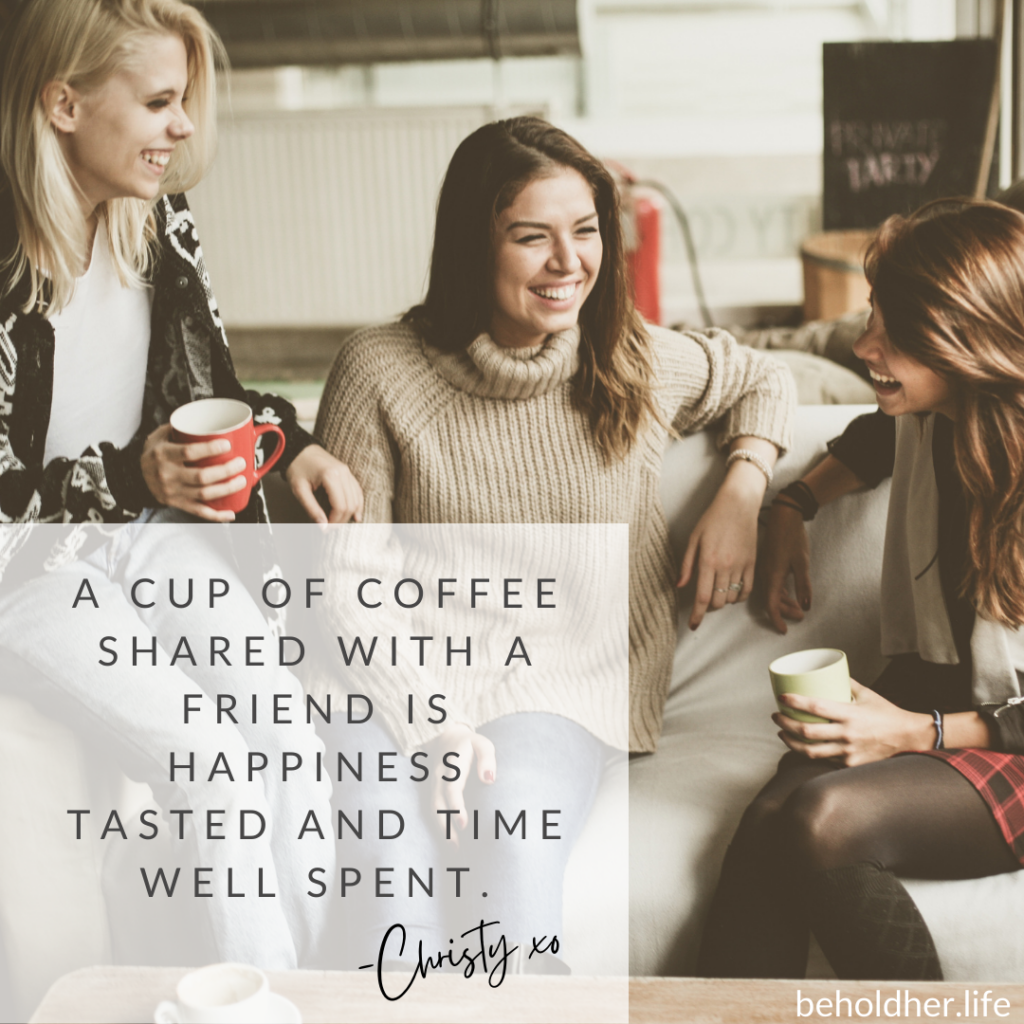 Extremely Delicious Coffee
From personal experience I must agree with the website, Rampage Coffee is, "Extremely Delicious Coffee."
Rampage Coffee Co. is a wife and husband team from Saskatchewan, Canada who were unhappy and dissatisfied with the coffee they were drinking and set out the start a "New Smooth & Strong Coffee Regime in Canada." I was intrigued by this young couple who were new parents, small business owners, entering a hugely competitive market! I mean, coffee is life, right…and with that branding, wow did this company ever spark my interest!
Finding brands like Rampage Coffee has re-ignited a passion of mine that has been mostly silent for more than decade. I love Canadian Small Business! I love working with creative and enterprising entrepreneurs. I love talking to them, listening to them and learning from them. I love working with them, collaborating with them and creating with them.  But most of all I love to promote them, to help spread the word and the love.
Finding my community of women business owners during lock down over the past year has not only been my life line to the outside world, but also a source of inspiration, a place of acceptance and inclusion, the platform to share my ideas and the courage to begin again. It has been this influence that has re-kindled my passion for teaming up with exciting people with adventurous ideas and loads of creativity. I reached out to Lauren at Rampage Coffee and asked her to share some words about her experience growing a business from scratch and a little about her journey. She was kind enough to share this.
A word from Lauren, Co-Owner at Rampage Coffee Co.
"This journey all began because we were in search of strong excellent quality coffee in Canada, and we couldn't find it. So what better way than to create it ourselves! It has been so fulfilling to provide this for all of our amazing customers, all while creating our own schedules and being able to spend time doing something that we love. Connecting with other Canadians every single day and supplying them with coffee that they love and that we are proud of has been our dream, and we're living it!

Building Rampage Coffee has been a life changing experience. This journey has been difficult yet rewarding in so many ways. While building a business from scratch with little experience, there are plenty of important decisions to make and jobs to do, and not enough time in the day. In our first year, my husband Dustin and I were doing everything ourselves and working at every waking moment. Now with the help of our staff, we are able to delegate tasks and try to make more time to have a healthy life for ourselves outside of our business like spending more time with our 3.5 year old son Paxton.

We can't wait to see where this journey takes us in years to come!"

Freshly roasted in Canada, Rampage Coffee is a micro-batch roasting company with an online e-commerce presence. They roast daily and ship throughout Canada and the US ensuring that the freshest beans reach you every time. RCC offers a Subscription Service and a variety of other coffee related products and merchandise.
Use my AFFILIATE LINK and grab your 10% DISCOUNT, or use

DISCOUNT CODE: CHRISTYBRIGHTON.

https://rampagecoffee.com/
For me, coffee represents community and love, it plays a part in my self-care as a reminder to stop and take time for myself, time to sit and listen to the birds. Coffee helps to connect me with people because even in the time of COVID, a couple of friends can grab a couple of mugs, brew a pot of freshly roasted coffee and enjoy a walk, some coffee and conversation; coffee is community. Coffee fuels my morning, it makes everything alright, even if just for a moment, as it further equips me to deal with any mishaps that should arise. Coffee keeps me going, keeps me motivated to continue with my day and my goals. Coffee is a kindness you can share.
How is Coffee Kindness? Gift someone, who has a love of coffee, with The Sampler Pack; it is the opportunity to try all four premium blends of freshly roasted Rampage Coffee. This product is the perfect pick me up, good spirit lifter, karma builder and the fuel needed to champion a busy day. Get 10% off with discount code: CHRISTYBRIGHTON.

https://rampagecoffee.com/