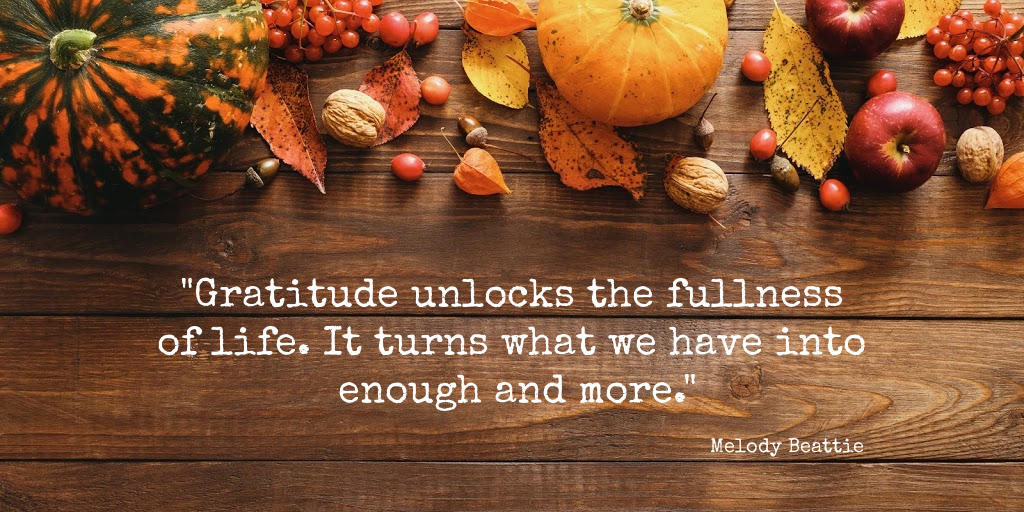 October is about Gratitude and Giving Thanks
October is about gratitude and giving thanks. It is the perfect opportunity to engage in mindful intention and share our thanks and practice the gratitude we feel with the people in our lives. October is crisp autumn leaves scattered across the ground. Brilliant flashes of yellows and oranges and reds. The sound of crunching of leaves beneath our feet and the chattering of squirrels and chipmunks as they frantically forge for their winter food stock. It is the squeal of children's voices, their red cheeks and the look of absolute delight spread wide across their faces.
October is the gorgeous decline of the growing season, the beautiful final act before the slumber of winter. October is a time for harvest, bounty and giving thanks. In Canada we recognize Thanksgiving in October and enjoy a holiday weekend to gather with loved ones, kick back, and to fill one's belly with food and one's heart with love.
The Autumn landscape changes with the season, colourful leaves carpet the forest floor, the temperature drops and calls for sweaters and toques and down-filled vests. October is a particularly beautiful month. It is a gorgeous time of year to be outdoors, to appreciate the outdoors, and an amazing time to pay attention.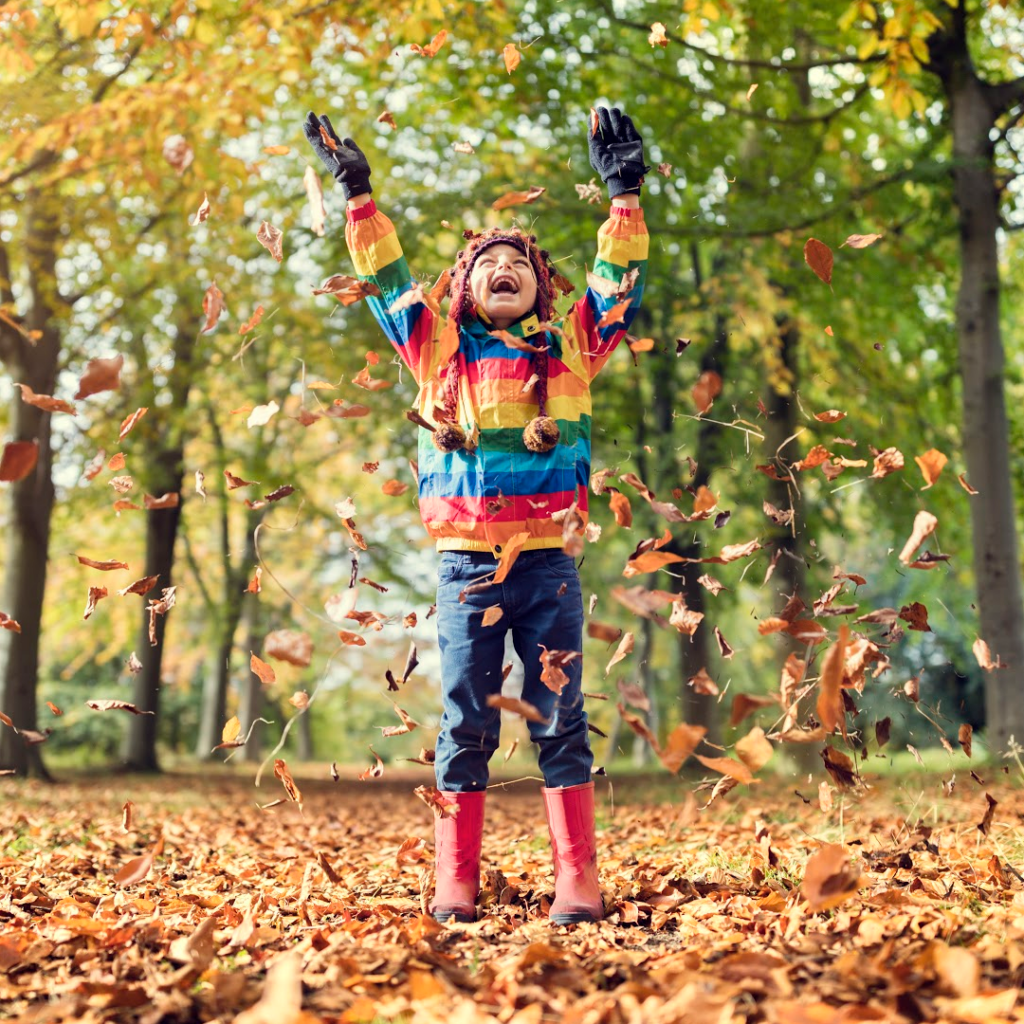 October, naturally, is the perfect month to give thanks and practice gratitude and to do so with mindful intention. I have challenged myself to make use of this beautiful season and initiate a daily practice of gratitude and to become more mindful of my presence in each moment.
Mindfulness and Gratitude
The practice of Mindfulness can be understood as one's awareness of the present moment resulting in the achievement of a calm mental state which acknowledges and accepts one's feelings, thoughts, and bodily sensations. Used in therapy; treatment for anxiety and depression.
The benefits of the practice of Gratitude are seemingly endless. It is noted that when one practice gratitude regularly they experience more positive emotions, feel more engaged with life, sleep better, express more compassion and kindness, and even have stronger immune systems.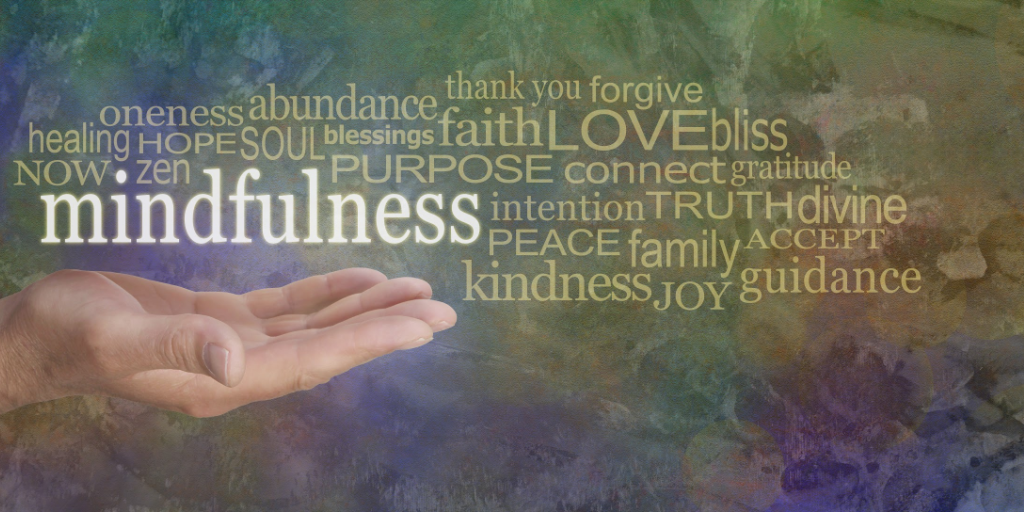 An Exercise in Mindfulness
The natural beauty of October in Canada is the perfect backdrop to a mindfulness exercise. While engaging the five senses and focusing our attention to the now, we are alerting our mind and our hearts to the very things where gratitude can be applied.
We can feel gratitude for the array of colour above over heads, the ever reaching branches that provide a beautiful stained glass window; the divide between the natural realm and beyond. Find the beauty in everything, for in everything there is beauty. Feel grateful for your ability to sense it, to see it and to know it.

We can feel gratitude for what grounds us and connects us to this world – in this moment. Deeply inhale to smell the damp earth; the decay of the forest floor. Appreciate the death of one season as the birth of another. Feel deeply rooted like the trees that surround. Feel your roots anchor you, nourish you, strengthen you. Know that even as the season's change you remain rooted and strong. Feel connected, and for that, thankful.

We can feel gratitude for the silence of the moment; save for the bluejays, the crows, and the rustling of leaves as the wind passes through. The silence of the moment is the chance to hear ourselves and the whispers we whisper, the secrets muted by the distractions of a world so full of bravado and noise. Listen for her, hear her and for that be thankful for she has much to say.

We can feel gratitude for the moment to breathe. Deeply inhale through your nose, filling your lungs, seemingly, all the way to your toes. Hold it, let it fill you, and then exhale until the air is depleted and you feel the calm afterglow. Allow yourself to breathe easy for a moment, staying in the moment. Listen to your heart, your breath, your thoughts. Find gratitude in the moment to simply be.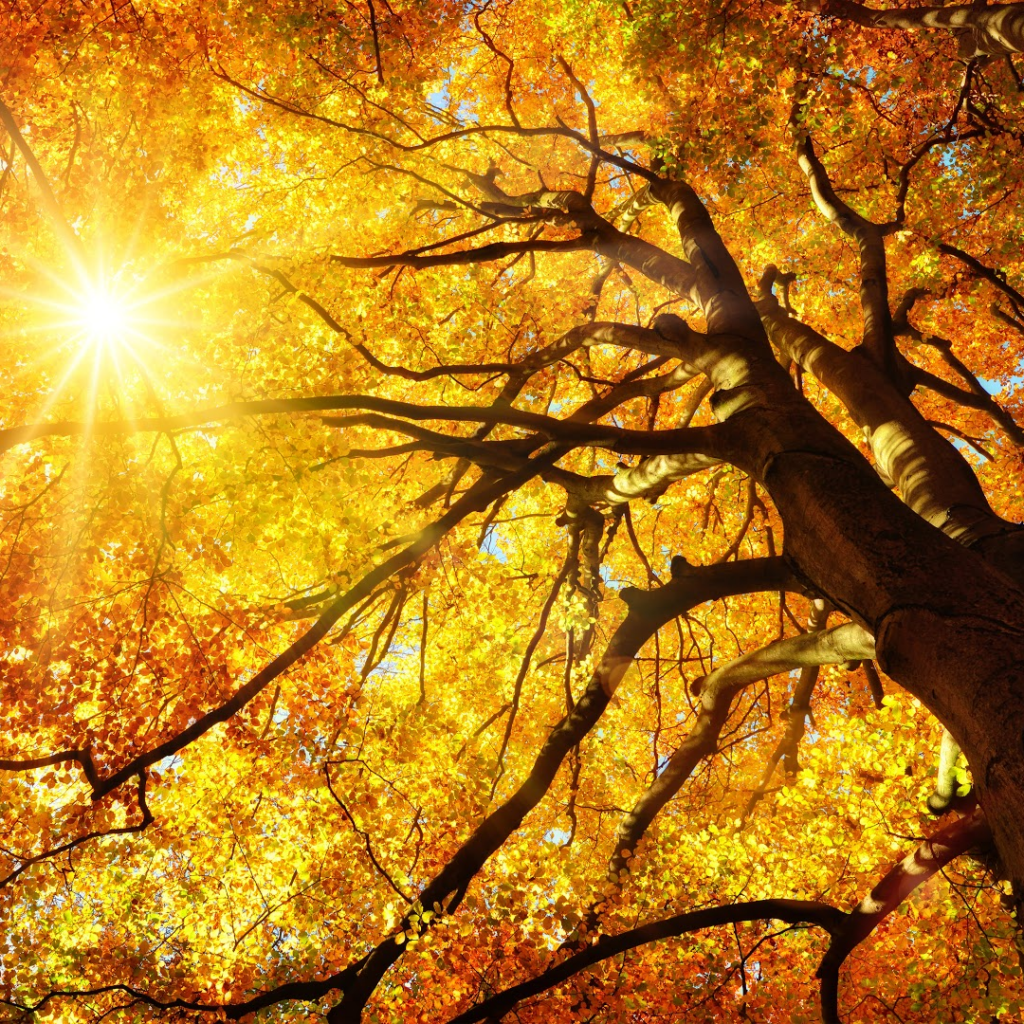 Engage your five senses this Autumn and engage in the delights! Mindfulness can help us to slow down and appreciate every moment in the moment. The old 'stop and smell the roses' adage makes sense now. Mindfulness brings us into the now and requires our full attention. It demands our attention and wants the details. How did it smell? – Describe the colour – and so on. Practicing Gratitude in this moment would be appreciating the beauty, being thankful for eyes that can see it, a nose that can smell it's perfume. Thankful that it's beauty can be enjoyed. When we are present and living in the moment and thankful for all the good that exists in our lives, life becomes easier to handle, it's becomes more because our value on it is more. What we give attention grows. Give gratitude and thanks your upmost attention.
"Gratitude unlocks the fullness of life. It turns what we have into enough and more."

Melody Beattie
BeholdHer Gratitude!
I am grateful for my family; my love and partner, our two children, our extended families that have done so much for us, all those with feathers and fur who add to my purpose and fill my heart, life's opportunity and making a go at my dreams, the business women that support me, believe me and have my back. This year, while becoming comfortable with my successes, I am very grateful for the bravery and commitment I have demonstrated to myself in the last few years of my life through therapy and healing. I am thankful for the inspiration and motivation to do better for my family.
Thanks for reading October is about Gratitude and Giving Thanks, it really means so much. I would love to hear about what parenthood/adulthood is like for you. Drop me a comment and share this with someone who could use it.
With Appreciation,